Standing With and Beside You!
New year means new beginnings. The new year is not only important for new initiatives, decisions, breakthroughs, and collaborations, but also for maintaining our works, collaborations and investments started in the past years. I have done a lot of crazy, at the same time "smart work" (that is what I would call) in the past years. I have made investments especially for social and human benefit, where I've carried out voluntary mentoring and coaching activities in various non-governmental organizations, whose target audience was mostly young people. Currently, again through mentoring and coaching, I am supporting young girls, although they do not have the same conditions and opportunities as their counterparts, with their empowerment and starting off life, through helping them shape their individual characteristics, competencies, and self-perceptions.
I think, as a woman who has managed to stand on her feet, living by her own choices with full self-confidence and belief, standing beside young individuals (not just women, but all) at their early stages of life, role modelling and being of guidance are probably my purpose of life. Indeed, I've been doing so since I started teaching, and I shall continue, because "once a teacher, always a teacher". Acting with this motto and my roles as an academician, trainer, mentor, and coach, I am a guide, a mentor, an awareness raiser, and a channel for anyone who wants to access to knowledge and wisdom. To this end, I've always looked and sought for opportunities where I can actively participate and dedicate myself to and be a part of civil society movements that are align with my values, meaning and goals. I've collaborated as a volunteer, with numerous NGOs, I still doing so. Now, along with the first days of 2023, I am happy and proud to be part of another organisation – that is, Yanındayız Association*.
Within the framework of universal human rights perspective, Yanındayız (means 'we are with you; beside you' in Turkish) is an association that defends gender equality in Turkey, opposes gender-based discrimination, fights against all kinds of obstacles and prejudices, and ignites the movement that will lead to transformation and awareness in laws, institutions and social life; and most importantly, it is an association that continues this mitigation with the active participation of a crew of volunteering men. On January 3rd, 2023, I became a member of the Yanındayız, as a woman who not stands for with women and women's rights, but also is beside and with every individual who has been exposed to gender inequality and discrimination. At the application form, where I've been asked the reason to become a member, I wrote "I want to be a member of Yanındayız, because…" as the following:
They say past is the mirror of future; I look at the present, because today's conditions, actions, thoughts, and perspectives build the future and the realities that will befall our future generations. We will reap whatever we sow today and leave them to the future generations. I have worked with young people and young adults (approximately of 16-26 ages) throughout my professional life; I dedicated my efforts to their education, development, and empowerment in every sense, and I still doing so. I see them as our light of hop, in darkness. So, we have the duty to be a role model and a leader, so that every individual can have access to equal rights and opportunities, regardless of their gender, age, social status or position.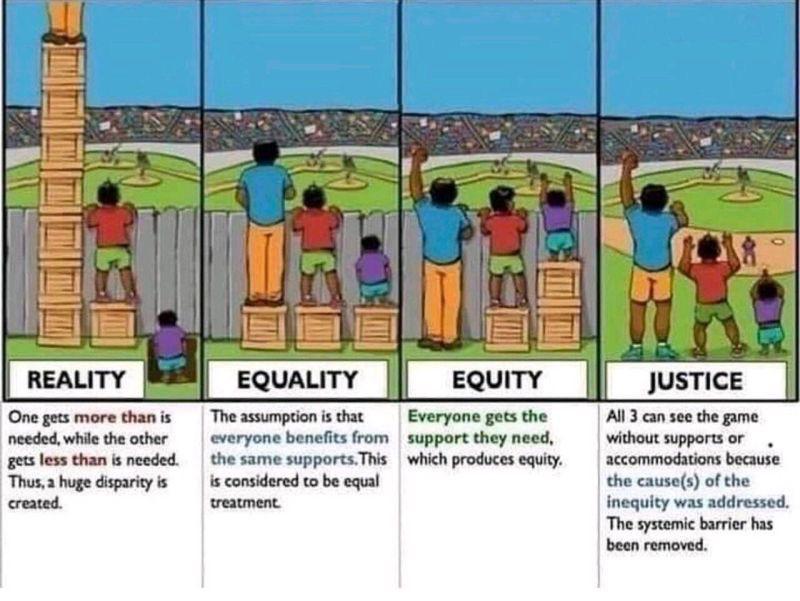 There is this famous illustration, depicting the distinction between equality and equity. As I see the reality of today's equality, rights, justice, equity, etc., my hope is shattering, I lose sleep, and feelings of anger and violence rise in me. All I know is that 'he who gets up in anger, sits down with a loss.' If we wish to build equality, equity, and justice of all kinds for all, we should be co-creating through being in unity of goals, of thoughts, of effort and of labor, for mutual vision. Hereby, I want to be part of such a union and co-creation. I know, I cannot throw starfish into the sea all on my own, however being a part of an organisation, whose values meet my values, perspectives are aligned to my perspective, and its way of standing for equality is in harmony to mine, will add strength to my cause. Likewise, I believe that this I will add strength to the union with the knowledge, skills, and effort I possess. For these reasons, I want to be member of YANINDAYIZ.
It is not easy to express intention and motivation in a such short space. On November 17th, 2021, I shared my perspective on gender inequality in my article titled The Last Duel. I talked about the status of women in the male-dominated society, the perception of masculinity and the loss of freedom for the sake of the desire to protect their sovereignty, and the need for women and men to work together for gender equality. More than a year has passed, I can clearly see that the most important condition for social development and welfare is, within a universal human rights perspective, to offer everyone the equal, fair, and just treatment they deserve, rather than positive discrimination against any part of the society. Moreover, it is to remember and remind that each and every one of us is "human" (no matter the age) without discriminating as male or female, or child, adult and elder!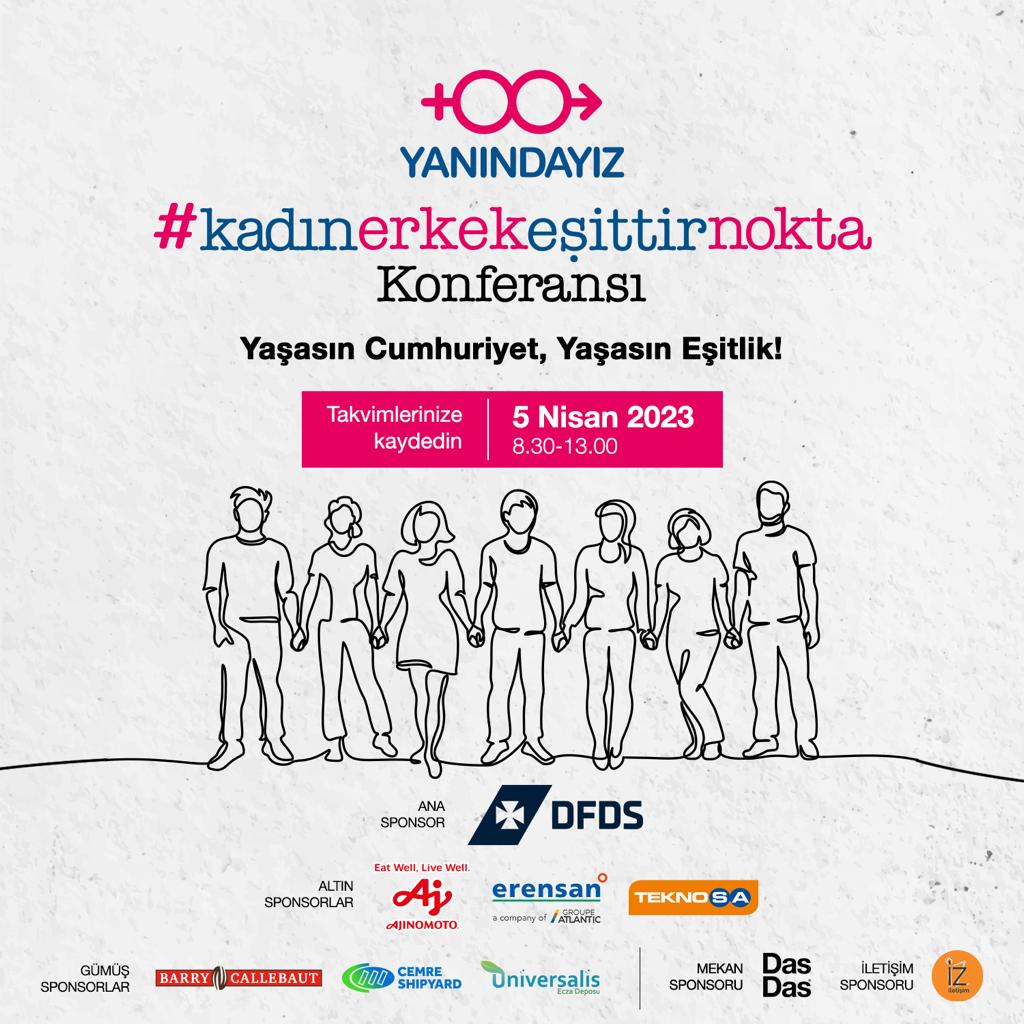 Having said it all, that I am standing with and beside equality and the NGO Yanındayız, I'd like to announce that on April 5th, 2023, Yanındayız will hold the third #kadınerkekeşittirnokta (meaning 'women and men are equal, full stop' in Turkish) Conference. In this special year, in which we celebrate the 100th anniversary of the establishment of the Turkish Republic, starting with gender equality, we hope to have many coming years, achieving equality in every sense and in every field, and finally saying "Long Live the Republic! Long Live Equality!"
Shirli from Barcelona.
January 8th, 2023
*Yanındayız Association- https://www.yanindayiz.org/
Values of the Association: "We adopt an active, consistent, transparent, and accountable understanding of peaceful struggle based on mutual trust and respect that envisages project and practices that we will be proud to take part in and is open to communication, participation, and cooperation." (Yanındayız Association, 2021)
Translator: Handegül Demirhan
https://mindthepositive.com/wp-content/uploads/2023/01/logo.png
100
400
MTPadmin
https://mindthepositive.com/wp-content/uploads/2014/09/Mind-the-Positive-logo-min-300x187.png
MTPadmin
2023-01-08 16:03:45
2023-01-12 11:26:53
Standing With and Beside You!