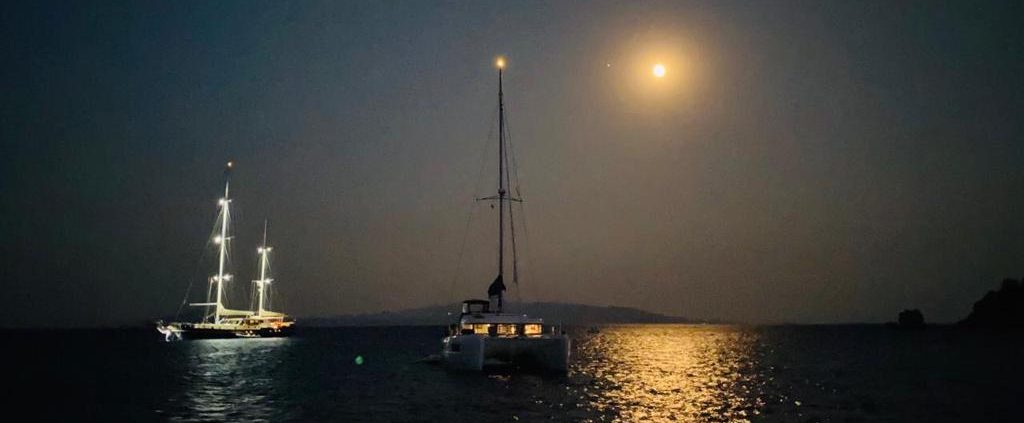 Time to Set Sail for New Experiences
In the past two months, we have experienced the change and transformation that we could experience in two years; and perhaps we have learnt lessons that otherwise we couldn't have in a lifetime. Our lives, our habits, and our perspective on life have changed from head to toe. Up until the first weeks of 2020, as if we were living in absolute certainty, we were living for the long term with every step planned, our agenda programmed, our travels determined by day-time, all necessary arrangements such as ticketing and reservation completed. Suddenly, an invisible microscopic organism has displaced our order; everything we know to be true has changed; with new achievements, we are moving towards a new order…
What have we learnt over the course of that period; what have we started to see differently; what have we seen that we couldn't have earlier even though it existed; and what have we started to ignore? Like selectivity in perception; though the phenomena are right under our noses, when they are outside our field of interest, they remain outside our field of attention, and we do not see them. However, we see what we look at.
What did I notice within that period?
As it turns out, self-care habits are as important as basic needs, and care services are as vital as food suppliers. In all countries that entered into the normalization process, hairdressers and barbers were the first ones to start operating; then other small businesses, shops, cafes started to serve.
With effective and empathetic communication, we have developed our mutual respect and love skills. Despite social distancing over the past two months, social ties have become even stronger. As family members spent more time together, the depth and quality of sharing has increased. We have gained new habits such as playing games, watching movies, and chatting together. The concept of allocating time and space to oneself has changed shape, and we have learnt to create space within the same space.
Once again, we recalled what really mattered in our lives. Because life took place at home instead of the street, we sought peace, happiness, success, and power, not outside, but within; and we found them! While previously we called our parents once a week, we called them every day; we had long conversations and included them in our lives in the flow of the day.
A cook was born from almost every household (at least)… Breads, pizzas, dumplings, stews, wraps, kebabs, shrimp tempuras, Ramadan flatbreads, bagels were tried, made, eaten; photos were spread on social media; one ate, and the other made!
Our spiritual presence and awareness have increased. The concepts of collective consciousness, unity and solidarity have gained prominence. We have finally begun to see that the greatest force that exists in the universe is love and acknowledged the value it deserves. The attitude and behaviour of one for all and all for "one" has become widespread.
We realized that although we thought we had dominance over it, life had its own rules and we didn't have that much control. One microscopic particle rubbed our noses that, the humankind is not that "big" after all, and there is a power greater than ourselves, and that we must align rather than defy.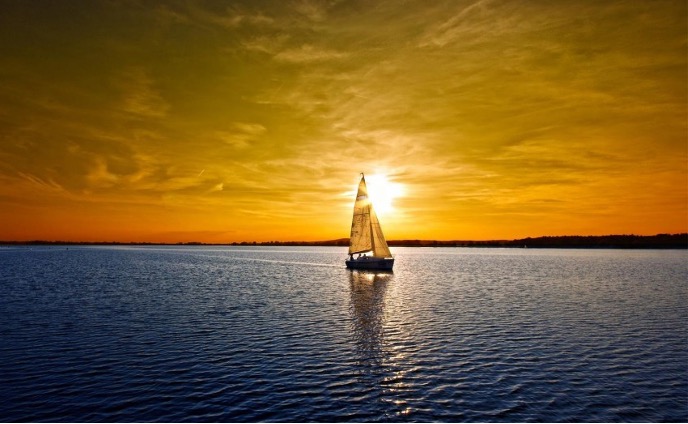 In retrospect, we've become prisoners of our habits… Instead of sailing to new horizons, we chose to stay in our familiar safe bay; we continued to do, to eat, and to talk the same things. We lived in a vicious circle around the same thoughts, the same feelings, and the same experiences. We couldn't have the courage to let go of control because of the fear that "never…" will happen to us, just like our fears did. But… the familiar life they called "old normal" is now left far behind… Life pushes us out of the bay despite the fears, the nevers, and the buts… It's time to untie the ropes and set sail with the wind.
This period of quarantine, like the time a caterpillar spent in its cocoon to regenerate itself until it was born a butterfly, was a period of transition for all of us… Now it's time to get out of our cocoon; take wing, and sail on to new experiences and what the "new normal" will bring to us… without knowing what awaits us… Uh-ohh…. the fear has spread, right? Fear of the unknown! But don't worry… our skills and wisdom to deal with it are within us, they are with us. Paulo Coelho, in his book Zahir, puts it perfectly: "All you have to do is pay attention; lessons always come when you're ready; and if you can read the signs, you'll get all the information you need to take the next step."
Right along with the spring and summer as nature awakens again, we too are sailing for new experiences these days… learning to live in new waters… with new waves! But what about the "new normal"? Just the way we want it to be, our new habits will follow. It will get on by adapting to the incoming conditions. It will be by shifting away from rigid, "never" -style reactions to flexible, "why not" -style thoughts. Without ignoring the emotions of fear, anxiety, worry– on the contrary, by embracing them, and by taking curiosity, self-confidence, self-compassion, and self-love as friends with us. In all circumstances, it will be by remembering that the new waters are more vibrant, more efficient, and more alive than the old static ones… And by embracing life with "whatever comes, welcome, I'm here, I'm ready, I'm in!", we will welcome the new normal freely with open arms. As the father of mindfulness John Kabat-Zinn said, "You can't stop the waves, but you can learn how to surf them."
Dr. Shirli Ender Büyükbay
20 May 2020
https://mindthepositive.com/wp-content/uploads/2020/11/a71eb2a9-cc21-4af0-aee5-c173820977d1.jpg
576
1024
MTPadmin
https://mindthepositive.com/wp-content/uploads/2014/09/Mind-the-Positive-logo-min-300x187.png
MTPadmin
2020-05-20 07:45:09
2023-01-07 07:48:02
Time to Set Sail for New Experiences