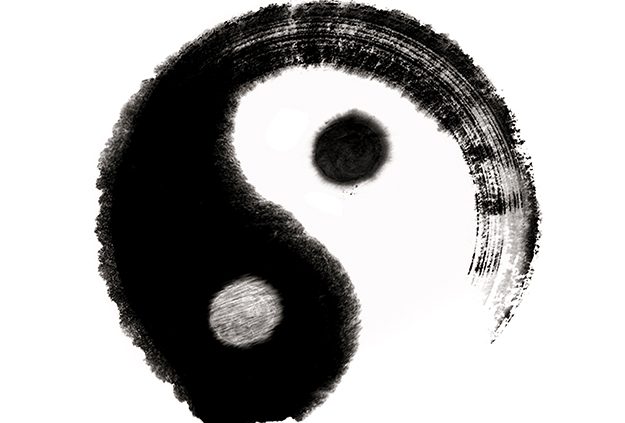 Yin-Yang is a fascinating symbol in the Chinese philosophy, describing how the opposite forces –i.e. black-white, dark-light, hot-cold, good-bad, etc. are interconnected, complementary, and interdependent. They go hand-in-hand. In fact, their relation with one another intensifies and gives rise to each force. We may sense heat, through the presence of cold. We may perceive light, if only darkness is present. The darker it is, the stronger we are able to identify the light. The presence of these opposite forces, as in the yin-yang, is called dualities. We are surrounded within dualities, where an impeccable balance exists.
Despite the marvelous balance in life, we tend to lose, or simply are unaware of its presence. Have you wondered why? First, we better clarify what balance is. Semantically balance is; (1) an even distribution of weight enabling someone or something to remain upright and steady; or (2) a situation in which different elements are equal or in the correct proportion. Our sense of balance or imbalance is very much linked to our capacity in managing our internal resources –such as self-awareness, self-confidence, self-regulation, autonomy, authenticity, hope, resilience, (self) compassion, gratitude, etc. In cases where we fail equal or proportionate allocation of energy, time, weight, attention, or significance to elements around us, we gradually lose our strength in managing these resources that actually are vital for our optimum functioning and well-being.
What makes us maintain or lose our balance? Think of each event we encounter or experience, people we converse with, or a feeling or thought we have. What do we do? We automatically evaluate and conclude with a judgment. We evaluate and judge all that is around us. We have a particular attitude towards the phenomena in our life –mostly positive or negative, and sometimes neutral.
Let's clear this with a simple example: think of a thermometer that says it is +13 Celsius. Relatively, based on our experiences and contextual environment, we tend to come up with a positive or negative judgment. Through a process of evaluation we judgmentally conclude that it is hot or cold, good or bad, pleasant or unpleasant. However it doesn't change the objective fact that it is +13 Celsius. Nevertheless, in more complex and emotionally charging situations –such as when involved in conflict of thought or a disagreement with someone or with own self, we may find ourselves fiercely reacting, or peacefully responding. The more emotionally triggered we are, the less we get to have a positive or neutral attitude.
So what is attitude? Semantically, it is a 'settled way of thinking or feeling about something.' Colloquially, it is how we respond –or at the verge of responding with feeling, thought, or behavior, to a phenomenon. We may create balance through adopting a particular way of attitude towards what we encounter in life -negative or positive; good or bad; beneficial or threatening; or neutral. The more we have negative attitude, the greater we grow to be off-balance. In fact, by nature, we are genetically hardwired towards a negative tendency –the so-called negativity bias. Our mind is highly skillful in spotting the negative –as threats, dangers, etc. to keep us safe, as well as prepare us for fight or flight. Despite our natural inclination, we have the ability to regulate and adopt a particular desired attitude, even at emotionally challenging situations.
So here comes the golden question: what sort of attitude are we to adopt, so as to maintain an impeccable balance in our life?
From a mindfulness perspective, Jon Kabat-Zinn emphasizes the importance of a non-judgmental attitude in a purposeful attention to the present moment experiences. Interestingly, during the process of a focused attention practice, we explore a lot of things -that we like, or do not like. We judge ourselves with a negative attitude, realizing that our attention has drifted away to thoughts. Similarly, we tend to praise ourselves for doing so well in the practice; nonetheless our attention has already drifted away –into a positive judgment! Either way, our mind and attention wanders, and it will always drift away into thoughts or stories. Neither positive nor negative judgment, but a neutral attitude facilitates our practice; through realizing that the mind goes off and we'll bring it back. Just as in the +13 degrees Celsius example, our attitude towards the mind wandering, need to be an objective (neutral) one. Once we are able to adopt such attitude towards new explorations, new experiences, and new feelings, we may become more skillful in minding the positive.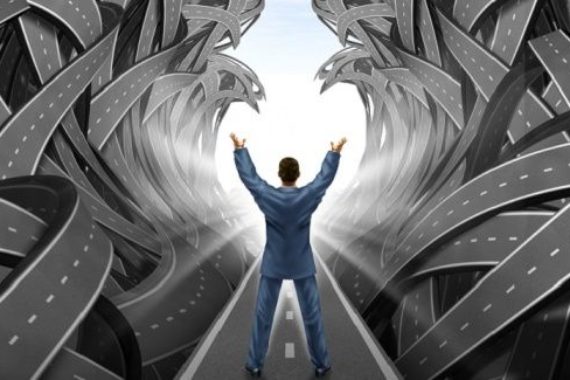 Show me your attitude, I`ll show you the way!
So, our optimum functioning and well-being rely on our ability of regulating our behavior. And our actions and behaviors have direct link with our intention and attitude. In my previous article (How would you want to lead your life? Accidentally or Intentionally?), I tried my best to explain how our intention is the antecedent of our outcomes –or end result. It is manifested with our actions or behaviors. Likewise, our attitude defines the characteristics of our behaviors, determining the path towards our desired outcome.
If these concepts displayed on a linear path, it would start with intention, following attitude, then action or behavior, which all lead to outcome. [Intention -> Attitude -> Action/Behavior -> Outcome.] So, while our intention to reach an outcome has deterministic effect on our actions and end result, our attitude –linked to our behavior, has crucial impact on the quality of the end result.
A long story short, now that we know we are able to develop our skills in regulating our attitude, why shouldn't we!!! This way we can facilitate our course of life, through adopting a desired attitude along the process of setting our intention and behavior towards our goals. We are built in with the ability to manage our perception and ourselves over what is happening around us. It is not what happens, but how we react to it that counts! So, meanwhile our mind keeps spotting the negatives –errors, failure, flaws, threats, etc., we are able to consciously choose to take a neutral attitude, by simply taking the phenomenon objectively and as it is. Such attitude is vital, as long as we do not let the mind entirely do its job, but take charge. This way we may create a great impeccable balance –opposed to a huge imbalance; where all phenomena will seem more pleasant, rather than depressing.
Let's conclude with a practice –as practice makes perfect! In your next meditation practice, I invite you to particularly observe your attitude. At each inhale and exhale, focusing on your breath, observe your attitude and how it reacts/responds when your mind drifts away to thoughts, feelings, or stories. Ask yourself whether you are taking it compassionately (positively), or judgmentally (negatively); or may be just (neutrally) accepting the fact that it has wandered off, again! With each exploration (positive-negative-neutral), guide and train your mind in adopting a gentle, compassionate and if possible neutral attitude towards its acts.
https://mindthepositive.com/wp-content/uploads/2017/12/yin.yang_-e1514223065482.jpg
318
400
MTPadmin
https://mindthepositive.com/wp-content/uploads/2014/09/Mind-the-Positive-logo-min-300x187.png
MTPadmin
2017-12-25 11:28:10
2018-02-17 09:46:17
Show Me Your Attitude, I'll Show You The Way!