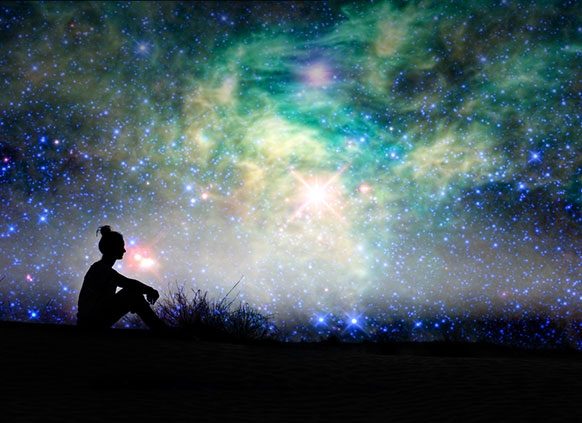 There are times when we are so deeply consumed with our issues, we forget the little detail that the universe surrounding us is vast, and we are so very small. Reflecting on its vastness, compared to our tiny being, our lives –joys and sorrows, success and concerns, certainties and confusions, or solutions and conflicts, can all seem utterly insignificant. Within this cosmic perspective, what we experience may seem totally insignificant; however from an individual perspective, it is our reality that we cannot ignore. What a dilemma! In one hand is our insignificance in the face of the universe; on the other, there is the reality of our being. What can we do? Is there a balance? Is there a way where we can be significant despite our size in the universe? Yes, there is! Accept!
To accept whatever is, and whatever may be… That is, whether good or bad, big or small, pleasant or unpleasant, success or failure, accepting whatever there is in our reality. Acceptance gives us a moment of free breath and feeds us with new energy to move on. It creates an infrastructure to generating new alternatives; producing constructive choices; bringing healthy decision-making into the reality. Accepting, in essence, is stepping one step back from the reality, gaining clarity of vision and strategy, and stepping a few steps forward for firmer and more desired way of action taking. The counter attitude to acceptance is resistance, where we resist breathing, thinking, and trying to stop whatever there is.
"You can't stop the waves, but you can learn to surf."    – Jon Kabat-Zinn
In between these backward-forward steps, there are a few fundamental principles involved: intention, attitude and receptiveness. In previous articles, I have discussed how intention and attitude determine our course of life at any particular move or action (click for articles: How Would You Want to Lead Your Life? Accidentally or Intentionally… & Show Me Your Attitude, I'll Show You The Way!); and how a receptive attention and awareness brings joy and marvels into our life (Attention to 'Attention'). While intention guides us with the direction (goal/objective), attitude guides us within the process, and receptiveness brings us clear detailed vision. It is our choice whether to be judgmental, resistant, or accepting the reality at hand. We can either go on struggling with the waves/storms in our life, through resisting or ignoring their existence; or learn to find ways for survival by accepting the blunt fact of their presence! Thus, intention and a non-judgmental, receptive accepting attitude go hand in hand.
So what is acceptance? It is a concept derived from the word "accept" that has a much broader sense that it actually reveals. Etymologically it roots to the Latin word acceptare (accipere) that means "take something to oneself", "take or receive willingly", or "get or receive without effort." Giving a little more thought, in a context where there is acceptance, there is naturally receptiveness! Hence, acceptance involves acts of receiving in return to giving; where in deep sense it as well involves many other related attitudes: forgive, forget, understand, empathize, embrace, let go, and let be!
Let's think of the simplest example of acceptance. Imagine a beautiful gift that you receive. It is beyond your thought –in size, value, or fit. You are dazzled with delight! You love it! What would you do? Accept it with gratitude; say "Thank you!"; perhaps reciprocate with a kind gesture of sending flowers. Now I invite to think of a situation that a genuine friend complements you on how well you balance your work and personal life, that you create strong connections with people around you, and you maintain a positive outlook towards life. How would you respond? You would probably accept them all, with open heart! This time I invite you to consider your supervisor/manager at work, the teacher at school, the not-so-friendly neighbor next door, or the distant family relative giving you a "strong" feedback telling you that you do not balance your work and personal life well; you do not create strong connections with people around you, and you do not maintain a positive outlook towards life… What would your reaction be? Would you open heartedly accept them all; even ask for more?!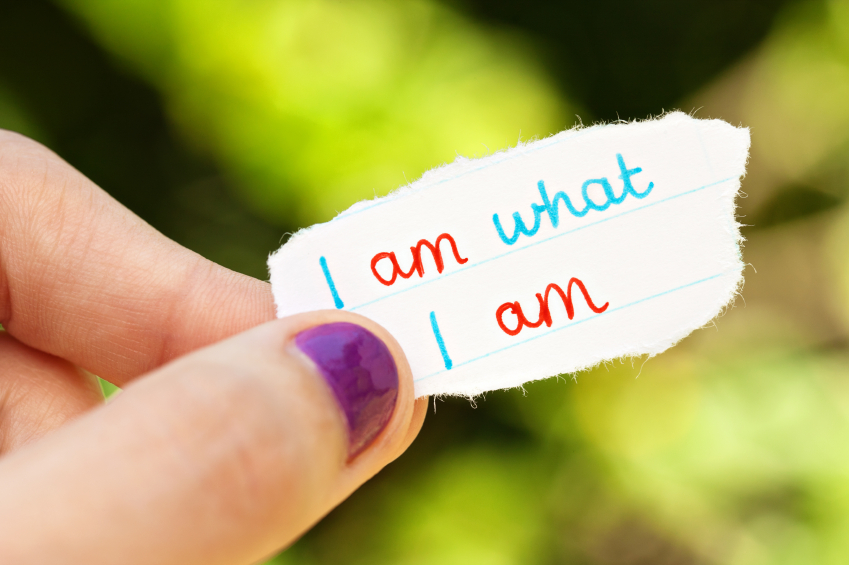 Your acceptance would probably not be as easy as in the first case. Why? Of course the feedback giver has a lot to do with your response. In general, within a deep authentic relationship, we have a more accepting attitude towards the feedback we receive. Nonetheless, does it really matter where it comes from; or the content –whether positive or negative? In fact it doesn't, at all! There are many people who struggle with receiving positive or negative feedback; specifically on how good they look, how beautiful they are in a particular outfit, or how nice is their new style. Instead of simply saying a genuine "Thank you…" they try to find justifications to their positive look. It is mostly due to lack of self-awareness and self-acknowledgement. I know it, because I used to be one! Therefore, it is not about our response towards feedback, but it is our capacity in embracing ourselves as we are, accepting ourselves with our highs and lows, success and flaws, together with our insecurities and ultimately being whole. Brian Tracy says that the greatest gift we can give others is our unconditional love and acceptance; and I add that before expecting others giving us that gift, we can give it to ourselves: unconditionally accepting and loving ourselves!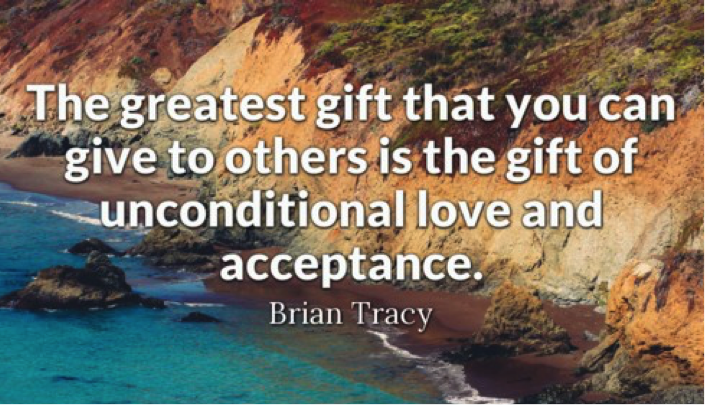 Even though we are all equipped with the competence of unconditional love and acceptance, why is it that we cannot accept ourselves, others and things around us as they are? From the mindfulness perspective, where acceptance is directly related with attention, awareness, receptiveness, intention, and attitude, we have the tendency to label most stimuli as good or bad, with a judgmental attitude that resists whatever is coming. In fact we do so for the sake of protecting ourselves from the bad. Just like any double-sided sword, while we attempt to block ourselves from the negative, at the same degree we sterilize ourselves from the positive. Remember, everything comes in dualities, once we shut to one; we shut ourselves to the other! Simpler to say, labeling and having a deterministic conclusion, we eliminate the possibility towards a positive tendency. In other words, once we do not free ourselves from labeling in any way, we prevent our attention and awareness to be receptive enough to catch the stimuli that may help us generate potential alternatives, choices and marvels of what life has to offer. Literally, we shut our eyes, ears, and sensory skills to all the wonders of life.
On the other hand, when we are able to accept, we come to a point of surrendering, where we no more resist or struggle. At that very moment, because we are not resistant to whether good or bad, we become more receptive to the agents that we may make use of; we grow to be aware of their presence; we develop our mind to be aware of the potential they may bring in our life; and finally we are better able to set our course of actions towards our intention. So, while acceptance opens us new possibilities and ultimately chances for life; resistance and non-acceptance closes us doors, pathways, and ultimately takes us to the a dead-end route towards perishing. I am sure that knowing this simple fact may be valuable in choosing to accepting path rather than perishing!
P.S. This piece of article has attempted to touch and be a channel to understanding acceptance as a concept. Obviously, neither words nor articles are enough to deeply analyze its essence. It would take ages to thoroughly study and understand, perhaps through the Zen philosophy of the East –Mindfulness; the philosophical understanding of the Jewish traditions –Kabbalah (an ancient spiritual wisdom that seeks to understand and describe the divine living and being, guiding individuals and the world as a whole to improve); or through the mysticism within Islam –Sufism (seeks the Truth through experiencing the selflessness of the truth). Distinctively, Kabbalah, the word itself, etymologically means 'receipt' or 'acceptance', from the Hebrew root kabel (lekabel as verb). Against all backgrounds, it is obvious that all mystic philosophies seek for a better living and a healthier being of all kind. So as should we!
https://mindthepositive.com/wp-content/uploads/2018/02/accept-or-perish.jpg
424
582
MTPadmin
https://mindthepositive.com/wp-content/uploads/2014/09/Mind-the-Positive-logo-min-300x187.png
MTPadmin
2018-02-22 12:03:26
2018-07-25 09:31:08
Accept or Perish!…