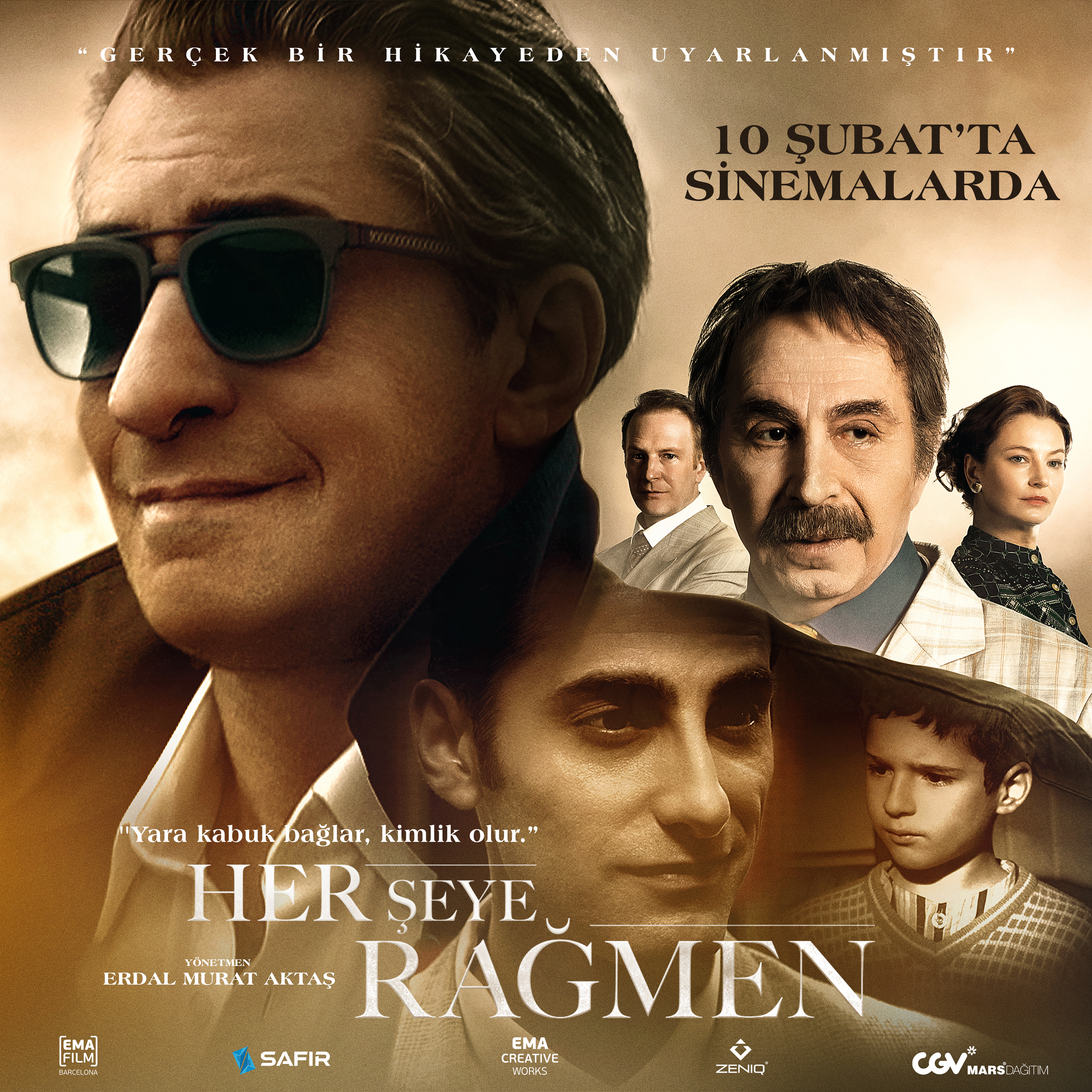 Regardless… A True Story!
Have you realized that movies based on true stories are now produced more and more compared to the past years, and they are getting higher demand by the audience? How do I know? Because I prefer this type of movies to fiction ones. It takes one to know one! Why, though? These movies help me go back to the period in which they take place; thanks to their stories, to witness the emotions, experiences, and choices behind those events, to feel as if I have been through all of them, even for just a moment and take lessons out of them. Besides, I use such movies as case studies in my leadership courses, to inspire my students, so that they can make realistic inferences about leadership. "A wise person learns from his mistakes. A wiser one learns from others' mistakes." they say.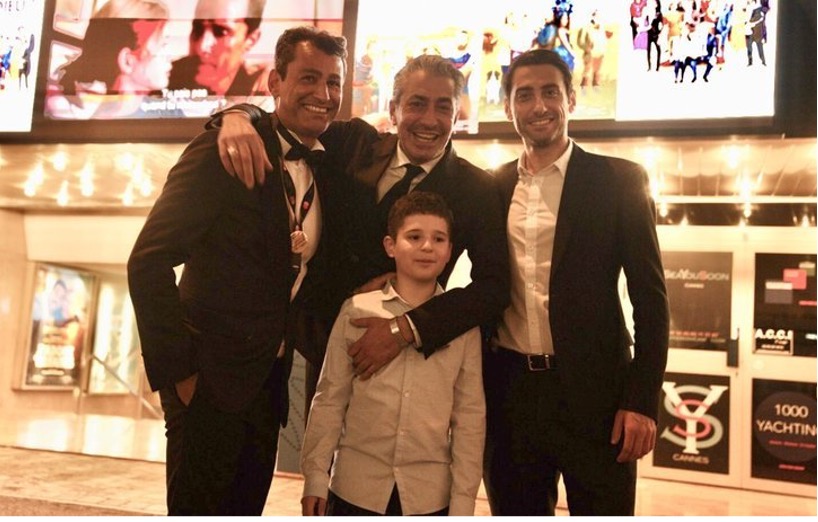 Last week, I encountered a new movie that may be an impeccable case candidate: Regardless*. Absolutely striking, and just as shocking. I was drained and shaken to the core, while watching this based on true story movie. The reason to it is that it is beyond reality –it is a terrifying story, reminiscent of fiction. I would have said "This story can't be real!", if I hadn't met the protagonist face to face, moments before watching the movie, if hadn't shaken hands and hadn't talked to him.  But it is! It is so real that the hero was watching his own story, in that very room, with me and all the invited audience, just three seats away. Within the one hour fifty-six minute movie, for split-seconds my mind and emotions strayed away to the fact that the protagonist was there, with us. Just imagine… Imagine that he, who confirms the reality of the incredible things he's gone through, is there sitting right beside you and watching it! It's hard not to be impressed when you look at this beautiful person who has managed to remain "human" with his innocent face, tender heart, and kindness despite all evils! For this reason, the incredible story of İlhan Doğan, who in spite of everything succeeded in being the leader of his life, deeply affected me.
Consul General of Marseille Arda Ulutaş (on the right), my husband and I.
When we left the theatre, I wasn't the person I was before the movie! I, who deliver trainings to people about regulating emotions, was completely out of control. I couldn't manage my emotions, I was in tears and my body shaking, in shock with the thought: "What kind of a life story is this?" I got dragged to this state of emotions after İlhan Doğan's speech he made, at the end of the movie. Hearing his words, the exact same lines of the leading actor in the movie, brought me back to the bitter "truth" and "reality" of what İlhan had experienced.
The movie hasn't been released yet. I had the honor of watching it at a  special premiere, nominated for the Cannes Film Festival, along with a small and distinguised audience. Being there was an honor. A small detail;  this movie -Regardless, though been stuck in the pandemic period for two years and having waited to be released, is not a foreign production; but is a Turkish production, presenting the life of İlhan Doğan, a famous leader of the Network Marketing industry. Directed by Erdal Murat Aktaş, with its cast (such as Erkan Petekkaya, Sinan Akdeniz, Barbara Sotelsek, Nihan Büyükağaç, Rıza Akın, Kaan Kaiser), it is a remarkable production. It will be launched in seven languages (Turkish, German, English, French, Spanish, Russian and Arabic), at different parts of the world… Coming soon…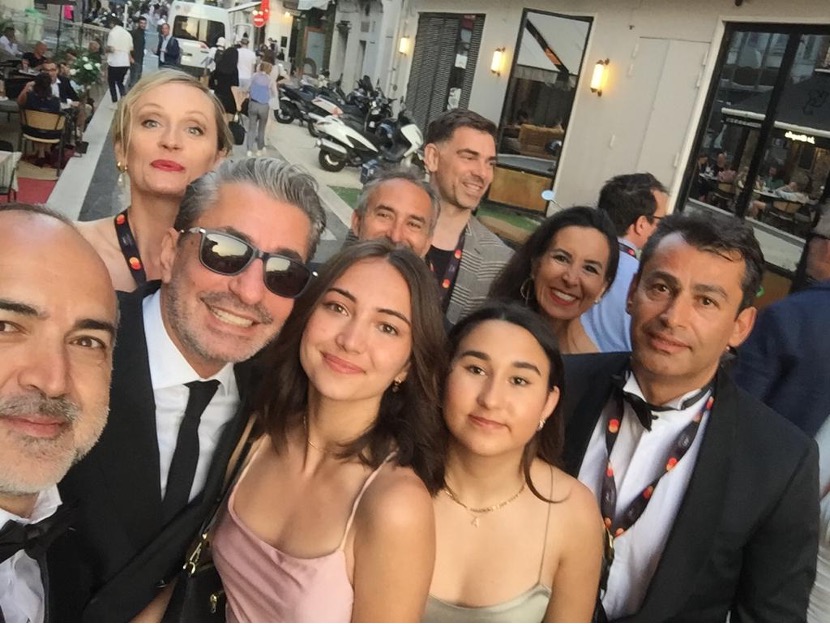 No spoilers… But… It tells the heroic story of a man, born in Germany, got uprooted by going to Adana, then back to Germany; a traumatic childhood and youth, while despite all succeeds in overcoming difficulties one after another, and reaches positions anyone would be envious of. It is a must-watch movie! Why? With all its pure truth, İlhan's story is an inspiration for hope… A powerful lesson… A vivid example that heroes can and do exist, not only in novels, but in real life too… And, has the message that there is always an option to choose and become a good person, regardless of everything.
Endless thanks to everyone who contributed –to especially dear Murat Aktaş.
Lots of love from Barcelona…
* Regardless – Her Şeye Rağmen
https://www.haberturk.com/marsilya-baskonsolosu-film-ekibini-kutladi-3449214
https://mindthepositive.com/wp-content/uploads/2022/12/Regardless.jpg
3000
3000
MTPadmin
https://mindthepositive.com/wp-content/uploads/2014/09/Mind-the-Positive-logo-min-300x187.png
MTPadmin
2022-05-27 07:31:22
2022-12-19 07:34:24
Regardless… A True Story!